Star2Star

The World's Most Reliable Business Grade Internet Phone Solution - Click on the logo for more information!
Star2Star Communications has the only fully integrated End-to-End internet-based phone solution for small and mid-sized business. We manufacture the system hardware, we provide the telephone service and we monitor and manage all aspects of the system, network and call quality.
This all-in-one approach, available only from Star2Star, delivers the perfect blend of system features, call quality, service reliability and savings. Take, for example, StarBackup, our exclusive six-way backup feature that includes triple redundant internet connections, redundant phone carriers, analog line switchover, automatic call-forwarding if office power is lost, data center bypass and redundant self-swapping switching equipment at the data center. The result? Star2Star Communications is the only Internet phone solution vendor able to guarantee 99.9% reliability.


Exclusive Features
Power for the small business [more]
Phone Systems
Polycom VVX Business Telephones [more]
Blended Architecture
The benefits of Star2Star and Blended Architecture [more]
Quality Guarantee
30 day money back guarantee [more]
Operations Center
How we guarantee call quality [more]
Reliable 24/7 Monitoring
StarWatch is always inspecting [more]
Customer Success Stories
Happy StarBox users talk [more]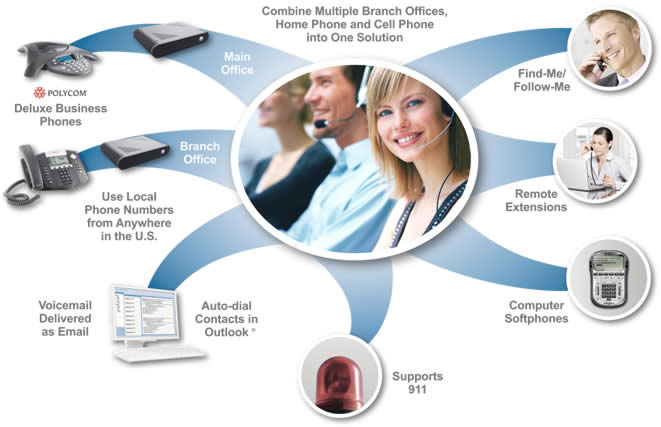 Combine Multiple Branch Offices, Home Phones and Cell Phones into One Solution